MINNEAPOLIS, MN — Safe and stable housing is one of the most critical non-academic predictors of academic performance.
Research has found that students who have been homeless are less likely to graduate from high school and are less likely to enroll in postsecondary education programs. All kids benefit from stable housing, beginning in the elementary school years.
Almost 2,350, or 6 percent, of enrolled pupils in Minneapolis Public Schools experienced homelessness during the 2019-2020 school year.
The Stable Homes Stable Schools initiative is a partnership between the City of Minneapolis, the Minneapolis Public Housing Authority, Minneapolis Public Schools and Hennepin County Health and Human Services to provide funding and resources to families facing homelessness or foreclosure. The Pohlad Family Foundation also contributes to the program.
Mayor Frey funded this priority program with $3,350,000 in pilot funds in the 2019 Minneapolis City Budget. The mayor's 2021 proposed budget will permanently fund the initiative.
By November 2020, Stable Homes Stable Schools will have averted or stabilized the housing of over 2,500 MPS kids from over 900 families.
Initially, the effort focused on 15 Minneapolis Public Elementary Schools with the largest rates of student homelessness. Stable Homes Stable Schools recently expanded to include three more locations.
Throughout the three-year experiment, the Minneapolis Public Housing Authority will administer the effort to stabilize families and link them to additional permanent resources such as jobs or other services.
Connect with the Mayor's Office
Phone: 612-673-2100
Visit Online: https://www.minneapolismn.gov/government/mayor/contact/
Address
City Hall
350 S. Fifth St., Room 331
Minneapolis, MN 55415
Office hours
8 a.m. – 4:30 p.m.
Monday – Friday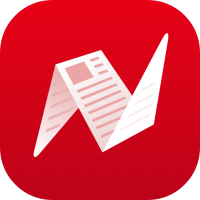 This is original content from NewsBreak's Creator Program. Join today to publish and share your own content.