MINNEAPOLIS, MN — Affordable housing has been a primary focus for Mayor Frey. He believes that housing is a fundamental right and that individuals throughout Minneapolis should have access to affordable housing.
He was instrumental in spearheading landmark zoning amendments as part of the city's 2040 strategy. Mayor Frey's finances and policymaking have mirrored the goal of providing a safe, stable home for every Minneapolis resident.
According to Minneapolis Government's website, the Mayor's affordable housing agenda is built on four pillars:
New cheap housing construction
Preservation of affordable housing that already exists
Renter rights protection
Expanding access to affordable homeownership
Mayor Frey has invested record amounts in city financing for affordable housing in each of his annual budgets to advance that mission. The mayor's first two budget proposals included a commitment to affordable housing of $70 million. He bolstered record support for ongoing affordable housing work in his 2021 proposal, despite the COVID-19 epidemic and economic crisis.
About Affordability of Homeownership
Minneapolis now has roughly 450 properties with abandoned buildings. These are great assets that may be used to reinvest in our communities, which have been worst hit by the foreclosure crisis and a history of disinvestment. Apart from the properties themselves, financial wellness, down payment help and rehabilitation financing, all contribute to the goal of intergenerational wealth creation through real estate ownership.
The 2019 budget contains more than $4 million for the Minneapolis Homes program, which provides financial support to encourage homeownership options, facilitate the development of city-owned properties and ensure long-term affordability of ownership housing.
COVID-19 Emergency Assistance
Mayor Frey has also taken steps to strengthen affordable housing efforts in the aftermath of the COIVD-19 outbreak and subsequent economic collapse. He swiftly authorized $3.5 million in emergency money to develop a "gap fund" package for Minneapolis tenants and families at the outset of the crisis.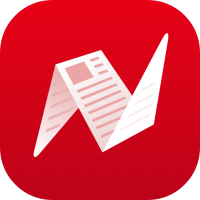 This is original content from NewsBreak's Creator Program. Join today to publish and share your own content.