ST. PAUL, MN — Passenger traffic at Minneapolis-Saint Paul International Airport, or MSP, continues to rise due to high national travel demand this summer.
In recent weeks, MSP has reached new pandemic-era passenger activity milestones, culminating in the airport's busiest days in the last 16 months. For the first time since the pandemic began, more than 30,000 passengers were inspected by MSP security checkpoints in a single day in early June. This figure has already been exceeded six times in the last month. In the run-up to the summer travel season, MSP saw over two million total passengers in May.
Passenger boardings at MSP increased to 62 percent of pre-pandemic levels in May, according to the most recent data. In comparison, passenger numbers in May 2020 were only 8 percent of pre-pandemic levels.
"Our terminals are growing busier, and there are peak hours on some days when passenger activity nears 2019 levels," said Brian Ryks, CEO of the Metropolitan Airports Commission (MAC), which operates MSP. "We expect passenger activity to continue its recovery through the July 4 holiday weekend and beyond based on booking forecasts, increased flights and the resumption of more international service."
On July 7, Delta will resume nonstop service between Minneapolis and Paris Charles de Gaulle Airport. It is the ninth international route to reopen since the pandemic began. Delta has also just inaugurated service to Amsterdam, Mexico City, and Reykjavik. The daily departure average at MSP rose to 421 in July, compared to 404 in June.
Regulations still require everyone to wear facial covers at terminals and on planes. As part of the Travel Confidently MSP program, which includes regular cleaning, access to hand sanitizing dispensers in all terminals, and a security barrier at key customer interface locations, more than 200 protective barriers are in place.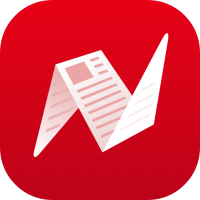 This is original content from NewsBreak's Creator Program. Join today to publish and share your own content.