MINNEAPOLIS, MN — The Meet Minneapolis Visitor Center formally opened on July 2. The tourist center's pleasant staff is available in person, by phone or via email. They're ready to answer visitors' inquiries, distribute visitor maps and make recommendations for things to do in Minneapolis and the surrounding area.
Visitor Center Hours:
Thursday - Saturday
10:00 a.m. to 2:00 p.m.
Address:
505 Nicollet Mall, Suite 100 Minneapolis, MN 55402
(Inside the CenterPoint Energy building)
Contact Information:
Phone: 612-397-9278
Email: info@minneapolis.org
The tourist center may also close early due to severe weather, building difficulties or staff training, and store hours may be altered for conventions and events. All closures that are known ahead of time are notified through in-store signage and online.
If you want to drive to the tourist center, consider one of the following parking options:
Parking meters abound on 6th Street between Hennepin Avenue and Marquette Avenue, as well as on Marquette Avenue between 7th Street and 3rd Street. For pricing, times and restrictions, please check the city's parking meter website.
Parking ramps: Several ramps, including the Rand Tower ramp and the Minneapolis Central Library basement ramp, are located within three blocks of our tourist center.
Access to the Skyway
If you are using the Minneapolis Skyway System, the RBC Plaza building is the closest entry/exit point to the tourist center. Once entering RBC Plaza, follow the Nicollet Mall signs on the first floor of the building and turn right once outside. The facility is housed within the CenterPoint Energy building, which is located at the end of the block.
Minnesota Makers Retail Store
The visitor center is currently solely providing visitor services. If you're seeking for locally created presents, please stop by one of the Minnesota Makers' other locations or purchase online at www.minnesotamakers.net.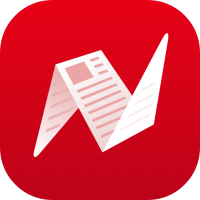 This is original content from NewsBreak's Creator Program. Join today to publish and share your own content.