ST. PAUL, MN — The City of Saint Paul is now opening a vacancy as a Public Work Technician II.
The required work hours are from 7:30 a.m.-4:00 p.m. Monday-Friday. This position will report daily to the 899 Dale Street Office.
General duties
Performs responsible engineering technician work inspecting, investigating, drafting, administering, and designing public works projects.
Collects, organizes and analyzes data.
Conducts surveys and writes reports.
Operates and maintains land survey instruments.
Maintains GIS database and maps.
Performs other related duties and responsibilities as required.
Proficiency in spreadsheet applications and database programs such as Excel, Filemaker, and AutoCAD experience is preferred.
Requirements
Twenty-semester credits in courses acceptable toward an undergraduate degree in Civil Engineering as offered by the University of Minnesota or equivalent.
Two years of experience as a PW Technician I or equivalent.
Additional years of qualifying experience may be substituted for up to ten education credits. One year of experience equals 3 1/3 education credits.
If you are a veteran and would like to receive Veteran's preference in accordance with MN Statute 197.455, you must submit a photocopy of your DD214, preferably at the time of application.
Interested candidates should apply no later than 4:30 p.m. CT, July 6, 2021.
By the closing date, you must:
Submit a City of Saint Paul online application, including answers to the Supplemental Questionnaire.
Upload the following required documents via the online application system. (Zip files and web links will not be accepted. Each uploaded attachment is limited to 10 MB.), including:
a. A legible copy of your proof of education (an unofficial transcript is acceptable).
b. A resume - please ensure your vacancy related experience is documented.
To apply, visit https://www.governmentjobs.com/careers/stpaul/jobs/3116671/public-works-technician-ii.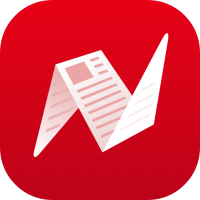 This is original content from NewsBreak's Creator Program. Join today to publish and share your own content.