MINNEAPOLIS, MN – As the pandemic in the United States fades, pent-up travel demand is gradually increasing. Leisure and business travelers are asking: What's open? What am I able to see and do?
Meet Minneapolis, the city's convention and visitors bureau, is responding to these inquiries with the newly launched "Top 8 Reasons Why Minneapolis" campaign.
The recovery marketing strategy targets meeting planners, event attendees, sporting event rights holders, leisure travelers, and group travelers, all to help the tourism and hospitality business recover in Minneapolis.
Due to the COVID-19 pandemic, Minneapolis lodging taxes collected in 2020 were only $3 million — down over 70 percent from the previous year.
The Top 8 Reasons Why Minneapolis campaign began in mid-June and will run until Labor Day. The $200,000 campaign includes internet, print, TV, and radio commercials, as well as targeted social media posts, in addition to the extensive information on the Meet Minneapolis website.
The new marketing strategy includes unique landing pages for the campaign and films for specific target audiences.
"This new program is designed to confidently communicate that Minneapolis is open and ready to safely welcome visitors and events," said Meet Minneapolis President & CEO Melvin Tennant. "With the total number of jobs in the Minneapolis hospitality industry dropping nearly 50% from 2019 to 2020, it was essential for us to create a strategic marketing recovery plan to attract visitors, drive hotel stays, and increase visitor spending at businesses throughout our city and region. If that happens, local workers and businesses benefit economically."
"Even though we believe there are endless reasons to visit or host a meeting in Minneapolis, this campaign narrows in on the 'Top 8 Reasons Why Minneapolis' should be the destination of choice," added Courtney S. Ries, SVP of Destination Branding and Strategy for Meet Minneapolis. "By targeting various segments of travelers, the campaign has the flexibility to share our destination's story to meet their specific needs."
Meet Minneapolis' social justice core value of "A Community Leading the Path Forward" is a key component of the campaign. That value is incorporated into the initiative and serves to recognize that, as the catalyst city for a nationwide movement in 2020, Meet Minneapolis stands in solidarity with our leaders from all backgrounds in recognition of the need to transform the city to ensure Minneapolis is both a safe and equitable place for everyone to live, work and visit.
Top 8 reasons why the Minneapolis campaign primarily grew out of last year's "We Need Us!" project that was established to motivate residents to patronize local companies.
To learn more about the "Top 8 Reasons Why Minneapolis" campaign, see https://www.minneapolis.org/top-reasons-why/.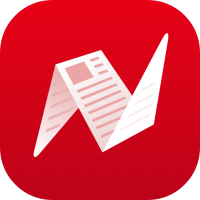 This is original content from NewsBreak's Creator Program. Join today to publish and share your own content.