MINNEAPOLIS, MN — The Minnesota Freedom Fund is looking for individuals of the community to serve on an advisory board, with a stipend provided as part of the job description. Learn more about the program and how to apply by reading the information below.
The Minnesota Freedom Fund, or MFF, relies on the Advisory Council to effectively involve community people, peers and stakeholders in MFF's listening, planning and decision-making. MFF's credibility and performance as a community-based and focused organization are dependent on its accountability and obligation to the communities they serve. MFF will ensure that resources, authority and decision-making processes are centered within the communities through engaging and supporting an Advisory Council.
Advisory Council Development
The Advisory Council is being formed to include key community members—people who have been incarcerated, community partners working to end mass incarceration and advance restorative and transformative justice, and other community stakeholders—in MFF's planning, decision-making and visioning processes. The Advisory Council will provide these groups with a voice to check and balance MFF personnel and the Board of Directors' strategies and direction.
The Advisory Council will be comprised of eight members at first, chosen through application and invitation. This group will convene to brainstorm the Advisory Council's role, meeting and leadership structure, responsibilities and oversight powers, with coordination and assistance from MFF leadership, including the Executive Directors and Board Chair.
Position Title: Advocacy Council Member
Reports to the Advisory Council Chair, with regular engagement with the Executive Director and the Board Chair.
Status: Two-year appointment with a $1,500 stipend paid quarterly. The second Tuesday of each quarter is in February, May, August and November.
Examples of Specific Functions of Advisory Council Members:
Being a community advocate for MFF
Being an advocate and a voice for the MFF community
Meeting with senior management to provide comments and suggestions on bail programs, advocacy and policy work.
Developing relationships and alliances with community organizations and allies who can assist in meeting the needs of individuals incarcerated and over-policed communities.
Qualifications:
Ability to commit to approximately 2- 4 hours quarterly.
Have firsthand knowledge of jail, pre-trial bail, ICE detention or the effects of the criminal justice system.
Understanding of community issues such as police, cash bail and mass incarceration.
Acceptance of MFF policies, such as secrecy and ethics.
Strong cultural competence and experience communicating with people from various communities are required.
Excellent communication abilities
If you are interested in serving on the advisory council read the mandatory questions on https://mnfreedomfund.org/advisory-council and send your answer via email to larisa@mnfreedomfund.org by July 9, 2021 to be considered for a position. Include "Advisory Council Application" in the subject line of your email.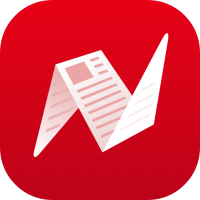 This is original content from NewsBreak's Creator Program. Join today to publish and share your own content.