MINNEAPOLIS, MN — On July 1, Mayor Jacob Frey called a special emergency meeting with the City Council to discuss and vote on the extension of several policies to support businesses and workers enacted during the pandemic.
The City of Minneapolis voted to extend the emergency regulations, even though the state of Minnesota COVID-19 peacetime emergency officially ended on July 1.
Mayor Frey and the City Council have acted to extend some local emergency regulations to provide a planned, phased end to those temporary regulations that have supported local businesses and workers in Minneapolis during the past year.
The extended regulations include:
Waiving late fees for the renewal of food, taxi, liquor, wine, beer, or catering licenses until September 30, 2021.
Suspending license renewal installment fees for liquor, wine, or beer until September 30, 2021.
Easing several zoning and licensing regulations specific to restaurants and bars until September 30, 2021.
Setting rules for third-party food delivery platforms and services extended until September 30, 2021.
Granting an additional 80 hours of sick leave available to certain City employees to use for COVID-19-related situations through December 31, 2021.
Amending specific paid leaves for qualified emergency responders subject to provisions of the Emergency Paid Sick Leave Act and the Emergency Family and Medical Leave Expansion Act through December 31, 2023.
Council President Lisa Bender gave her remarks and emphasized how important this extension was for the residents.
"Today, the City Council unanimously approved my proposal to extend the city's existing local public health emergency through the end of September to continue supports for community businesses and city employees. This phased approach to bringing our local emergency to a close will allow us to continue providing much-needed community support and plan for a thoughtful return to in-person public meetings," said Bender.
She also highlighted the high level of public engagement during these past few years.
"A silver lining of the pandemic's remote work environment has been a dramatic increase in public access to participate and observe not only City Council and Committee meetings but all of the city's boards and commissions. Our staff is working to determine the technical and budget feasibility of continuing remote access for hybrid meetings after a return to in-person meetings."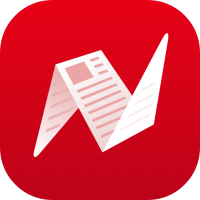 This is original content from NewsBreak's Creator Program. Join today to publish and share your own content.