SAINT PAUL, MN — A chemistry student at the Hamline University, Lue Her, has recently won a student presenter award at ACS Great Lakes Regional meeting 2021.
Hamline University visiting faculty member, Urvashi Gangal, Ph.D., said, "It [the award] is prestigious for us."
She also added, "The ACS GRLM serves as the regional technical research and networking conference plus job fair for chemists and most of the speakers in the 15-minute oral talks were grad students and postdocs. Besides, getting an award in the green chemistry session is very encouraging."
Her gave the award-winning 15-minute oral research presentation about a plasma chemistry water purification technique during the green chemistry session of the meeting.
Plasma chemistry is multidisciplinary research that falls under green chemistry, which encompasses the development of chemical processes and products that avoid the creation of toxic and waste.
Her was one of 350 people to present an abstract and among the 47 to receive an award at the conference.
His abstract titled "Water Treatment by a DC Pin to Water Discharge Plasma" emerged from a collaborative research project that started in the summer of 2019 and continued during the COVID-19 pandemic as a collaborative research project in the summer of 2020.
Her said support was key to success, saying, "I was lucky to be chosen for this talk among other students working with Dr. Gangal and I knew I had to give my best to it."
"After detailed discussions, help, and advice from Dr. Gangal, it took me at least a week or two to make the perfect presentation. After that, I spent hours reading my scripts, timing, and practicing," he continued.
According to Her, his relationship with his mentor, Gangal, combined with opportunities for research collaboration, practice, and academic preparation from the chemistry department, made winning the presentation award possible.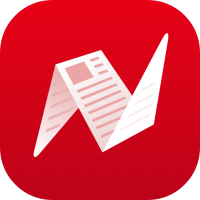 This is original content from NewsBreak's Creator Program. Join today to publish and share your own content.