MINNEAPOLIS, ST PAUL, MN — The Mississippi Watershed Management Organization, or MWMO, is updating its Watershed Management Plant, and the public is welcome to give input and comments on the current draft.
This plan is updated every 10 years in accordance with state law.
The MWMO is working on updating the plan over a two-year period, following the process outline in Minnesota Statutes 103B and Minnesota Rules 8410.
During this process, the MWMO seeks input from various stakeholders, including public, state agencies and local governments related to local stormwater issues, water management goals, regulations, and programs.
The public will be involved in the draft plan at the beginning of the meeting on July 13, starting at 3 p.m. After the public inputs and comments have concluded, the board will move on to its regular meeting agenda.
The Board Meeting Detail is summarized below:
Date: Tuesday, July 13.
Time: 3:00 p.m. - 5:00 p.m.
Event Category: Board meeting.
Venue: Zoom
Organizer: MWMO
Website: https://www.mwmo.org/
In this meeting, board members will not be voting or taking any other action on the draft plan and only be receiving input from the public.
The Timelines for MWMO's Watershed Management Plan are as follows:
1. July 2019
Open for public inputs and comments
60-day notification to Review Agencies
2. November 2019
Public input accepted at MWMO Board Meeting
3. November 2019 - July 2020
MWMO Citizen Advisory Committee meetings are held to guide the plan update.
MWMO contractor begins compiling and writing a draft plan.
Joint Cooperative Agreement reviewed by members and updated when needed.
4. October 2020 - December 2020
The draft plan is released, the 60-day reviewed period begins.
General public review and comment on the draft plan.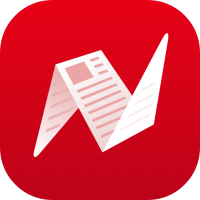 This is original content from NewsBreak's Creator Program. Join today to publish and share your own content.