RAMSEY COUNTY, MN — Ramsey County is looking for a full-time contract manager for their office. The position will be compensated with a salary of around $67k - $100k per year. The recruitment will close on July 8 at 4.30 PM Central.
The contract manager's role is to analyze, develop, negotiate, implement and manage the solicitation, administration and compliance of contracts for technological professional and client services; to prepare solicitations and contracts within budget limits established by the board federal and state regulations per established county procurement policies; and to perform a lot of other duties assigned.
Candidates will need a bachelor's degree in business administration, public administration, business law or any related field. Candidates will also need four years of experience. However, candidates who have a master's degree in related fields are also encouraged to apply, as this degree may substitute for two years of experience.
Before being forwarded to the hiring department, candidates must complete a training and experience rating exam. It is not acceptable to answer the exam with "refer to resume and work history." Candidates who pass the exam are placed on the eligible list for an interview.
Criminal background checks will be required for the position. No candidates are allowed make false statements or they will risk losing their employment consideration.
Ramsey County will provide equal access to employment, programs and services without regard to race, color, creed, religion, age, sex (except when sex is a Bona Fide Occupational Qualification), disability, marital status, sexual orientation or gender identity, public assistance or national origin.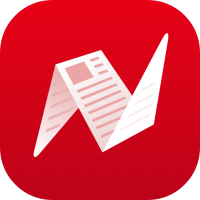 This is original content from NewsBreak's Creator Program. Join today to publish and share your own content.