HENNEPIN COUNTY, MN — A water emergency happened at the North Commons Water Park, June 4, around 5 PM.
The emergency involved a 12-year-old boy who was found at the bottom of the pool. Initial investigation showed that the boy seems to have climbed a locked fence gate and entered the water. The witness, who first saw the boy at the bottom of the pool, ran to call the police from a nearby business.
The boy was pulled by a Minneapolis Park Police officer and received CPR before the medics arrived. He was taken to Hennepin County Medical Center, and the incident is now under investigation.
On water safety
As summer is reaching its peak, more people seek a refreshing pool or any activity near the water. However, the number of drowning victims is on the rise and has created alarming concerns, especially among emergency physicians.
"When we experience extreme heatwaves, more families seek relief in the water at beaches and pools," emergency physician Ashley Strobel, MD. explains. "While this may be an effective way to beat the heat, safety must remain the focus. It's just heartbreaking to care for children who are brought in with this type of preventable trauma."
Julie Philbrook, RN, Trauma Prevention Specialist at Hennepin Healthcare, concurs with the statement. "As of June 14, there have been at least 25 fatal drownings reported in Minnesota so far in 2021. Five were children ranging from age 4-12 years old. With the Independence Day holiday coming up and continued warm weather, we want to make sure that everyone is aware of how quickly this can happen – and how easily these tragedies can be entirely prevented."
It is important to have an adult watcher who is free from distraction and watch over the children near the pool or any water-involved activities. It is also helpful to learn how to perform CPR and teach children to swim properly. The community usually has education services in swimming safety programs.
For more information on swimming lessons through the city of Minneapolis, visit https://www.minneapolisparks.org/activities__events/water_activities/classes_lessons__clubs/.
For safety programs through the Hennepin County Sheriff's Office, visit https://www.hennepinsheriff.org/wise.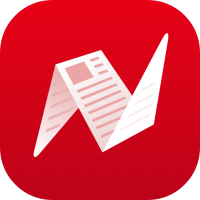 This is original content from NewsBreak's Creator Program. Join today to publish and share your own content.