(LANDENBERG, Pennsylvania) In the 2022 election cycle, Pennsylvania may draw national attention with its tight Senate race and the potential to trade parties in power. CNN listed Republican Senator Pat Toomey's seat as the "most likely to flip" across all states. Candidates have already bid their spot and begun campaigns in hopes of claiming the chair to the Senate Chamber, but Republican Carla Sands may be the most unexpected profile on the ballot. 
 The large swing state notoriously keeps election cycles drawn to the wire, with drastic different demographics and voting tendencies from Pittsburgh to Chester County. November 2020 called all eyes on Pennsylvania when the state split hairs in the presidential election. Biden ended up finishing only 81,660 votes ahead of Trump.And the battleground has only intensified the competitive 2022 campaign efforts in the wake of the controversial previous election. As Pat Toomey retires, his open seat may shape divides and policy in the next Senate class, sharing the Pennsylvania name with Democrat Senator Bob Casey Jr..
Carla Sands announced July 6 that she is throwing her hat in the ring. A wealthy Bel Air socialite and wife of a late high-profile real estate titan, Sands lives among upper echelons of society. Her career, though, is not as predictable as her elite peers. Her past pursuits include earning a doctorate in chiropractic medicine, starting a firm to redevelop barren shopping malls, and acting in numerous feature films, such as Deathstalker and the Warriors from Hell. Yet, Sands climbed the social and corporate ladder into the Trump administration, serving as an economic advisor and Ambassador to Denmark. 
Sands has built her Senate campaign on the framework of her Cumberland County upbringing. "This is Pennsylvania, the home I love," she advertises in her campaign video, continuing, "I will stand up to woke culture, censorship, and critical race theory." Though her proposed policies are reflective of her close ties with former President Trump, her focus on farming and small town America starkly contrasts her lavish, aristocratic West Coast lifestyle.
Additionally, Sands stood in solidarity with Trump by contributing to the false election fraud conspiracies regarding the 2020 election, claiming her absentee vote was not counted. The New York Times reported that it was. Jonathan Tomari of The Philadelphia Inquirer wrote that Sands' yes man attitude towards Trump reflects, "the kind of political support that has often paved the way for plum diplomatic appointments under presidents in both parties."
The race, however, remains stacked with candidates, including Democrat John Fetterman and Republican Sean Parnell. Sands' affluence, Christian conservative values, and previous activity in the political scene may grant her GOP votes, but her closest competitor may be Jeff Bartos, with a $1.1 million funded campaign. 
Sands will hold an announcement rally on July 19.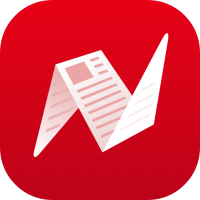 This is original content from NewsBreak's Creator Program. Join today to publish and share your own content.