Years ago, a family friend worked at a northern Delaware pizza restaurant, and one afternoon, she seated Joe Biden. After being caught in casual conversation, Joe Biden asked for her father's phone number. Biden then called her father from his table and started off by saying, "You must have done something right."
Prior to being in the White House, similar run-ins with the future president were likely at local events, Delaware ice cream shops, track meets and field hockey games as he cheered on his grandchildren. Photos of him with Delawareans span yearbook spreads, Facebook feeds, and restaurant walls. Few—if any–past presidents have developed, and maintained, this extensive, deeply-rooted, tight-knit local relationship as President Biden has prioritized over decades of public service. Both Delaware and the future of the presidency have been irreversibly molded as a consequence, for better and for worse. 
Though Delawareans are accustomed to Biden's limelight and his imposed "Joe Jams" in traffic, he has offered his community a nuanced lens on Washington, D.C.. POLITICO referred to Delaware's leading publication, The News Journal, as "the world's most powerful local paper," as Biden allegedly has it directly delivered to the White House and often grants its reporters questions during news conferences. Though Wilmington is known notoriously as Murder Town, USA, Biden's victory speech downtown drew in supporters from all over the country. 
Since his inauguration, tourism has boomed, particularly for Biden's favorite local shops. Janssen's Market, an organic Greenville grocery stop, responded with gratitude by creating their "Joe Biden" sandwich. "Discover Delaware" ads have lured tourists to the state for small-scale adventure. Most locals would agree that the presidency has put Delaware on the map. 
Biden's worldwide spotlight inevitably shaped the landscape for local life, but the small state has similarly stamped national policy. In his farewell address to Delaware on Jan. 19, President Biden tearfully promised, "In our family, the values we share, the character we strive for, the way we view the world, it all comes from home. It all comes from Delaware." These Delawarean values tangibly manifest into an unconventional presidential perspective.
In Biden's hometown, Delaware politics and culture are a small-scale representation of nationwide dissonance. The political polarization throughout the state mirrors the fractures of the nation, calling Biden's attention to names and faces he knows personally. 
For instance, as Biden reckons with racial injustice, Wilmington may be the poster child of systemic inequity with stark disparities in educational outcomes, employment rates, and standards of living by race. Biden has responded to local increases in gun violence with national calls for legislative change. 
When Trump was president, his estranged relationship with New York was a punchline. Now, the second smallest state has a tight hold on our sitting president. The amplification of local voices, news, and politics sets a nuanced precedent for world leaders. The blend and bleed of local politics into national legislation ultimately redefines what it means to be local.
As a young Delawarean for 17 years, Biden's platform has forever shaped my life at home. Now, the local voice in the ear of the president could have incalculable international outcomes.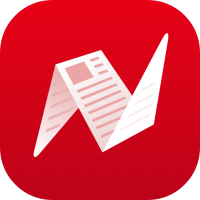 This is original content from NewsBreak's Creator Program. Join today to publish and share your own content.