Visible electric bolts crackle throughout the kitchen when my 101-year-old grandfather, Pepere, cooked a TV remote in the microwave to tune into CNN. The incident is only a scene in the saga of dementia, followed by a musical number of Pepere sleep-screaming four languages or the choreography of him sweeping up endless imaginary bugs. 
Dementia joined our household as the 8th person in our family of seven. While my daily encounters with neurological disease often result in uncomfortable situations or stories to tell over dinner, Pepere's experience reflects a changing local attitude towards dementia. As we wrap up June, Alzheimer's and Brain Disease Awareness Month, Delawareans may refocus on the communities that experience all forms of neurological disease before and after June 30. 
Alzheimer's disease is a form of dementia, defined by the NIH as, "irreversible, progressive brain disorder that slowly destroys memory and thinking skills, and, eventually, the ability to carry out the simplest tasks." Typically, the disease results in surfacing symptoms in elders by their mid-60's, often due to genetic origins. Medical researchers, however, have studied correlations between health and lifestyle factors and the onset of Alzheimer's. Modern approaches to treating Alzheimer's and other dementias focus on aiding patients to maintain independence and slow neurological decline, potentially with the aid of medications and rehabilitative therapy. 
In Delaware, Alzheimer's, dementia, and brain disease have all seen a dramatic increase in prevalence throughout recent years. The Alzheimer's Association reported a 27.8% increase in the total number of state residents diagnosed with the disease since 2018, and a 140% increase in Alzheimer's-related deaths since 2000. Alzheimer's ranks as the sixth leading cause among Delawareans. 
To address the pressing need to curb neurological decline, Delaware developed both an Alzheimer's Disease Initiative and State Plan to Address Alzheimer's disease and related disorders. However, they have both shown little tangible progress or results since their inception. 
Though there is economic, political, and medical fallout from widespread brain disease, perhaps personal lives and intimate experience may be most irreversibly impacted. Caregivers sacrifice employment, social agendas, and their own health, for the responsibility of a loved one with neurological disease. Approximately 67 million hours of unpaid care and 46,000 family caregivers support Delaware dementia patients.
While the COVID-19 pandemic may subside in future months, the victims of neurological disease will continue to increase, particularly throughout Delaware. This is the "new normal" for families, centers, and communities that respond and adapt to dementia. On the national level of Alzheimer's and brain disease, Delaware is a thread in the grand design.
While I am lucky I have the resources to meet Pepere where he is, not every day is perfect. Not every invisible bug is met with the same caution as a black widow. Sleep screaming is sometimes a serenade, other times an alarm clock. Yet, there is nothing like eating breakfast with Pepere in the morning, reading the same daily paper, and smiling as he tunes into CNN.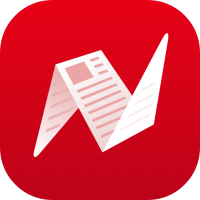 This is original content from NewsBreak's Creator Program. Join today to publish and share your own content.