(WILMINGTON, De) In May 2021, Delaware House representatives successfully passed a bill 23-18 to ban homemade guns throughout the state. The state Senate followed suit in early June by a 13-8 vote. The legislation now sits on the desk of Gov. John Carney waiting to be officially signed into law.
The bill specifically outlaws "ghost guns," which are self-assembled rifles. The architecture of the firearm is often purchased online without the hindrance of a background check, allowing many to access weapons they would otherwise be prohibited to own. Additionally, due to the lack of serial numbers, ownership, distribution and use of these guns cannot be traced by government or state agencies.
The legislation predictably passed along party lines. While Delaware Democrats promote further action against gun violence, Republicans argue for protecting Second Amendment rights. Representative Valerie Longhurst, House Majority Leader and chief sponsor of Bill 125, commented, "From closing the gun show and Charleston loopholes, to passing red flag laws, to expanding background checks, Delaware has been at the forefront of gun safety legislation."
On a national level, President Biden has encouraged similar reform as he responded to the Georgia and Colorado shootings in April 2021. His initial steps were to call on the Justice Department to crack down on ghost guns, forcing buyers to be verified through background checks and inscribe trackable serial numbers.
Ghost guns claim an extensive history of violence throughout the nation and have seen a recent rise in dangerous use, particularly in nearby northeastern cities. Just across the border in Pennsylvania, ghost gun  recoveries rose 152% and was the weapon used to murder two people from 2019-2020. Similarly, Delaware has seen a dramatic rise in ghost guns over the past two years.
Gun reform advocates, including Delaware Coalition Against Gun Violence and Moms Demand Action, work throughout the state to see specific  guns removed or to prevent access from domestic abusers and the mentally ill. Future legislation may delineate sweeping protections moving in a similar direction, depending on which party holds the majority.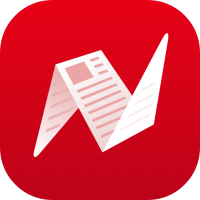 This is original content from NewsBreak's Creator Program. Join today to publish and share your own content.