Mateusz Feliksik / Unsplash
Have you ever craved chili dogs so much and you couldn't decide amongst the restaurants? The hot dog is served, in a steamed bun, topped with salt, mustard sauce, chopped onions, and meat sauce, wrapped in a loaf of bread to make it even tastier. They are an American classic and literally go with everything. There are numerous chili dog restaurants in Ohio. Here are the top 5 restaurants for chili dogs that might help satisfy your cravings.
Tony Dog House, Ashtabula, OH
Tony dog house is known for its best hot dog in the state. They serve chili hot dog with twisted fries-deep fried thin homemade potato chips, which has a divine taste. The texture of hot dog is smooth and moist, sauces dripping out of it makes it even more mouthwatering. Moreover, the staff working here is attentive and friendly. The atmosphere of Tony Dog House has a personal touch to it. It is impossible to not visit a place like this.
It is located at 528 Lake Ave, Ashtabula, OH 44004, United States. The Tony Dog House opens at 11 a.m. and closes at 6 p.m. every day. They only offer the services of takeaway. For contact call at +1 440-964-0202.
Larry's Dawghouse, Athens, OH
Hungry for chili dogs and want a quick bite? Try Larry's Dawghouse because they have the most prompt service with a delicious taste to satisfy your taste buds. Moreover, the place is neat as is sanitized after every half an hour to prevent the spread of bacteria and viruses. Everything here is served with fresh ingredients and made from scratch. Try out the delicious chili dogs immediately!
Larry Dawghouse offers dine-in and takeaway. It is located at 410 W Union St, Athens, OH 45701, United States. It opens at 10.30 a.m. and closes down at 9 p.m. seven days a week. To contact them call at +1 740-592-3819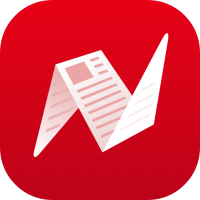 Skyline Chilli, Cincinnati, OH
If you're traveling to Cincinnati and looking for a budget-friendly restaurant. Then you should visit Skyline Chilli. This place is always buzzing with happy crowds due to its convenient location and scrumptious food. The restaurant serves a smoky cooked hot dog with crunchy fries sided with any of your favorite sauce. Once you try the sauces at Skyline Chilli, your taste buds will thank you. Moreover, they are very attentive towards customer satisfaction and services.
Skyline Chilli is located at 643 Vine Street, Cincinnati, OH 45202. It opens at 10:30 a.m. and closes at 5 p.m. seven days a week. To contact them call at +1 513-241-2020 or visit their website https://locations.skylinechili.com/
Dirty Frank's Hot Dog Palace, Columbus, OH
Dirty Frank's hot dog palace is one of the best restaurants for chili dogs in the state! They also have vegan hot dogs which taste just as delicious as meat chili dogs.
Chilli dogs served with the finest chopped onion rings and a glass of wine of your choice are all that you need. The bartenders are friendly and respectful. They are very attentive to any of their customer's queries and treat them like family.
It is open from 11 a.m. to 9 p.m. The location is 248 S 4th St, Columbus, OH 43215, United States. They offer both dine-in and takeaway, however, delivery is not available as of yet. To contact them call +1 614-824-4673 or visit their website dirtyfranks.com.
Happy Dog, Cleveland, OH
Happy Dog's specialty is that its menu comes with 20 different rich and creamy sauces. They have homemade ketchup and chipotle sauce, that is is quite popular amongst the people. Their prices are exceptionally affordable. Besides, the view from this restaurant is very calming, paired with live music, one feels more at peace and joy. Truly, an incredible place for you and your family to enjoy.
The location of Happy Dog is 5801 Detroit Ave, Cleveland, OH 44102, United States. To contact call at +1 216-651-9474
Let us in the comment section what is your favorite restaurant to eat chili + hot dogs restaurants in Ohio?