Tai's Captures / Unsplash
Ohio has been famous for Mexican food restaurants for many years. Suppose you want to eat Mexican food and go to Mexican, California, to taste her original taste. But Ohio gives the same taste of Mexican food in Ohio restaurants. Ohio served Mexican food from mild to spicy and every flavor you need.
These Mexican restaurants in Ohio served people their favorite Mexican food. They made delicious fast food, and customers enjoyed it. Here is some Mexican food restaurant in Ohio that has served customers Mexican food for several years.
Los Gauchos, Columbus, Ohio
Los Gauchos voted one of the best Mexican restaurants in Ohio. It featured them in the best food network of 5 top restaurants in Ohio. This restaurant is famous because of one of the best tacos in Ohio. People are waiting here to enjoy the best tacos in the city. Los Gauchos made delicious food. This restaurant offers traditional Mexican-style tacos, salad, tortas, burritos, soups, soups, etc. Los Gauchos has won many times one of the best tacos awards in the city. People enjoy the tacos with their original taste, just like Mexican food.
Cancun Mexican restaurant, Ohio
When it opened, Cancun Mexican restaurant has one dream to become one of the best Mexican restaurants in Ohio. With this dream, this restaurant achieved its success within a few years with the best Mexican food. The Mexican food made in this restaurant is shrimp tacos, fish tacos, seafood fajitas, Tropicana, burrito, spinach Enchilada, etc. The chief prepared a Mexican-style food that inspired everyone and urged them to eat. Here, customers eat their favorite Mexican food with a beautiful atmosphere.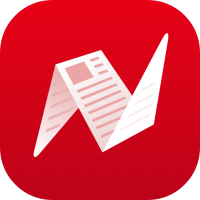 Elsa's Mexican Restaurant, Dayton, Ohio
Elsa's Mexican restaurant is famous because of its sports bars and a super burrito for dinner. This restaurant started in 1979 with little dinner and now is one of the most famous Mexican restaurants in Ohio. This is one of the fun spots to eat for Ohio people. The restaurant offers BBQ & grill, pizza, seafood, sports bar, coffee, steakhouse, and Mexican style fast food. It is an excellent restaurant for those who love Mexican food and also enjoy it. This restaurant provides you dining for dinner with a peaceful atmosphere.
El Vaquero Mexican restaurant, Ohio
El Vaquero Mexican restaurant is one of the traditional food preparation restaurants in Ohio. The restaurant has a perfect art of cooking and knows how to live life to the fullest. They cook seasoning food with unique recipes that people enjoy. They combine fresh seafood, vegetables, sauce, and chili to prepare a special taste for every dish. The food items prepared in the restaurant are fajitas, soup & salad, tacos, chickens, steak, seafood, vegetarian, kids' meal, dessert, etc. The people enjoy the Mexican-style food here with a peaceful environment.
Cuco's Taqueria
Cuco's Taqueria was established in 2003 as a small Mexican market in Ohio. With time, its tacos and margarita got famous, and now they serve the meal with a fresh and smiling face. The restaurant provides authentic Mexican food with burritos, tortas, tamales, and tacos Al pastor. For the great Mexican food, Cuco's is the best restaurant. Stop here to enjoy food with a beautiful atmosphere. The restaurant has excellent services with a professional chef who makes delicious Mexican-style food for everyone, and Ohio people want it.
If you like this article, let me know in the comment section what the best Mexican food restaurants in your county are?