Hamid Roshaan 🇵🇰 / Unsplash
Barbeque is one of the most popular foods globally, especially in Ohio, due to its rich spices and delicious creamy sauces. People are very keen on selecting the perfect restaurants for the perfect BBQ. Because let's face it, a good BBQ is the key to happiness. Here's a list of the best restaurants known for their sizzling BBQ that you must try this instant!
City Barbeque, Powell, OH
City Barbeque is one of the highest-rated restaurants in the state. It has outdoor as well as indoor sitting arrangements. They serve authentic comfort food, along with the best, award-winning BBQ with multiple rich sauces to add flavor to your dishes. The restaurant is also renowned for its vast, drool-worthy sandwiches. It has a special kid's menu service. The dishes on the kid's menu are served with crispy fries and a drink. Overall, everything in this restaurant is simply excellent. Head out and try the most savory BBQ ever!
It is located at 3758 W Powell Rd, Powell, OH 43065, United States. The restaurant opens at 11 a.m. and closes at 10 p.m. However, on Saturday it closes at 9 p.m., and on Sunday the place closes at 8 p.m. They offer dine-in and curbside pickup. To contact them visit their website citybbq.com or call at +1 614-224-8224
Omahoma Bob's Barbeque, Wooster, OH
Omahoma Bob's BBQ is a well-reputed restaurant in Ohio. The BBQ is cooked outdoors in their smokers. The aroma inside the restaurant can make anyone hungry in an instant. Everything is moist and cooked to perfection. Their BBQ sauce has a very distinct spicy taste. You don't want to miss this opportunity to devour the richest BBQ. Hurry up! Give your orders now.
Omahoma Bob's Barbeque offers dine-in and takeaway services. The location of this restaurant is 128 S Market St, Wooster, OH 44691, United States. It is open from 11 a.m. to 7 p.m. The closing time on Friday and Saturday is 8 p.m.To contact, call at +1 330-262-9871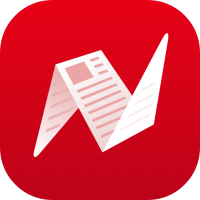 Old Canal Smokehouse, Chillicothe, OH
Do you want to visit a cozy barbecue restaurant? A great casual environment is offered at Old Canal Smokehouse to its visitors with a wide variety of menus. They serve grilled BBQ with a glass of fizzy beer to give it a personal, homey touch. They have a very welcoming staff, which makes you feel at home.
The environment inside is pleasant and relaxed. You can even visit the Old Canal Smokehouse in your pajamas without any hesitation and enjoy the best barbecue in town.
It is located at 94 E Water St, Chillicothe, OH 45601, United States. They offer dine-in and curbside delivery services. Moreover, it opens from 11 a.m. to 9 p.m. from Monday to Thursday. On Friday and Saturday, the closing time is 10 p.m., and on Sunday, it is 8 p.m.
To contact them, call at +1 740-779-3278 or visit oldcanalsmokehouse.com
Rudy's Smokehouse, Springfield, OH
If you're around Springfield and do not try Rudy's Smokehouse, then you'll surely be missing out on a lot of good food. The best thing about this restaurant is that it is open even late at night, so now you know your cravings don't have to wait till morning. Here BBQ is served with pulled pork and brisket with a drink of your own choice. The sauces are incredibly delicious. Besides this, the atmosphere is friendly. You should surely give it a try!
Rudy's Smokehouse offers dine-in and curbside delivery options. It is located at 2222 S Limestone St, Springfield, OH 45505, United States. It stays open from 11 a.m. to 8 p.m. The closing time on Friday Saturday is 9 p.m. For contact call at +1 937-324-0884
Company 7 BBQ, Englewood, OH
Company 7 BBQ has a nice texture between melt-away tender and gentle chewy. They serve BBQ along with potato chips, sweet potatoes, and salad. What could be better than this? The interior is tremendously attractive, and slow music is playing all the time for your entertainment. This mixture of luxury and comfort gives you a cheerful vibe. So if you are around Englewood, you know where to go for fantastic food, especially BBQ!
It is located at1001 S Main St, Englewood, OH 45322, United States. The restaurant stays open from 12 p.m. to 8 p.m. Services of drive-through and dine-in are available. To contact call at +1 937-836-2777 or visit company7bbq.com
Do you know the best restaurant in Ohio to have a great Barbecue? Let me know in the comment section. Don't forget to follow me for more such stories.