In Ohio Columbus, all kinds of foods are available. One may have Italian, American, Indian, Chinese. Every food has its values and popularity. Familiar tastes and different varieties bring us all to the same plate. When talking about different food, one has some preferred taste, and the chicken sandwich has its place.
Chicken Sandwich is a top-rated meal for its nutritional value as well as its taste. Many of the food ventures provide this chicken sandwich. But every chef has their signature style, which makes his food item a particular food item, among others. In Columbus, Ohio Chicken sandwich is prepared and served by every other restaurant. But some of the restaurants which are providing the best chicken sandwiches areas:
Feed Me Sandwich Kings
Feed Me Sandwich Kings is located at 1053 E Main St, Columbus, OH 43205, United States. It is a sandwich shop providing the best chicken sandwiches. It is not a kind of restaurant but a shop providing all types of vegetarian sandwiches and non-vegetarian sandwiches. one who eats here once usually finds their way back to this place. It offers to take away, delivers with Uber Eats. The tag line of Feed me Sandwich King is "Your Destination For Hunger Elimination!"
Hot Chicken Take Over
Hot Chicken Take Over is like a chain of restaurants extended in most of Ohio. It has its outlets in North Market, Clintonville, Easton, Crocker Park, Westerville, Strongsville. The idea was started in 2013 with a few friends and friends of friends and soon became a brand all over in Ohio. It has chicken of different experiments and experiments being liked by people. Hot Chicken Takeover has been featured in USA Today, COLUMBUSCEO, RACHAEL RAY, (614) Magazine, Food &Wine, alive!, THE HUFFINGTON POST, crave THE COLUMBUS DINING MAGAZINE. They also offer takeaway, party catering, and delivery services.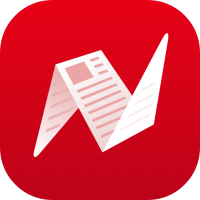 Brown Bag Delicatessen
Brown Bag Delicatessen is located at 898 Mohawk St, Columbus, Ohio, US. It is located close to Schiller Park, and sitting outside in an open space in the evening makes one very relaxed. This sandwich shop is unlike other restaurants, offers different cuisine every day, which is not too much in your pocket. The menu shows sandwiches, salads, soups. The specialty of sandwiches cannot be left without talking. Among all sandwiches, the chicken sandwich is best.
The Crispy Coop
The Crispy Coop is located at two Locations as Grandview in Northwest Ohio and Pickerington in Cross Creek in Pickerington, Ohio. The restaurant provides different types of chicken foods with new and traditional flavors. The chicken sandwich here is also one of the best. The restaurant offers takeaway, dine-in, and home delivery on Grub Hub. One would appreciate its reasonable prices, different flavors, great tastes, quick and friendly staff service.
Metro Cuisine
Metro Cuisine is located at 6185 Huntley Road, Suite C, Columbus, Ohio. The Catering and Service vertical of Metro Cuisine caters to managing weddings, office meetings, special events, and social gatherings. Metro Cuisine has hired top event planners available in the entire Columbus area that assists their clients in designing a perfect event.
Metro Cuisine expert event planners have a solution to all your problems. Be it customized menu designing, decoration, or theme selection. Metro Cuisine also offers a wide range of equipment for rent. Recently they have added unique and vintage items to their existing inventory to make your dining experience a memorable one. Metro Cuisine has partnered with Vue Columbus, a premier event space located in the heart of the Brewery District.
Avenue is a perfect place for organizing an event of all types. They have a beautiful landscape in the downtown perfect for a wedding or special event. The Grand Insurance Audubon Center is the ideal destination for all of your rental needs.
What is the best restaurant that you enjoyed eating Chicken Sandwich in Ohio? Let us know in the comment section.