Michael Browning / Unsplash
One fine Sunday morning, my few other friends and I were invited to Martini restaurant for a dinner party. She has chosen it as a venue for a small gathering of about 20 people.
Martini Italian Restaurant is located in North High Street, Columbus, Ohio. It is built on the Italian theme. Here in the U.S, one rarely finds restaurants based on some Italian themes and mouth-watering Italian Cuisines. So dining at such a place was a great idea which added to everybody's excitement.
We all reached the venue before the scheduled time due to excitement. On entering, we were greeted with warmth by the courteous staff of the restaurant. Upon entering the restaurant, you find a large dining hall with tables lined in discipline and covered with a white tablecloth. Our friend has booked a semi-private room for about 18-20 people.
I was astonished by the ambiance and slow Jazz music playing in the background. That was beautiful and was designed as white furniture in dark woods. Space was separated from the main dining hall offering us privacy for our own thing. There were lightings paired with the furnishings adding to the glory of the night dinner time. There was some light music playing at the back. The main dining hall was busy as the happy hours were about to end.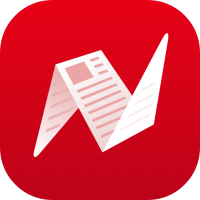 The Italian Menu
On reaching the place, we wished the birthday girl her special day and exchanged gifts. She was happy about her birthday party being thrown at some elegant place. We settled down in our sites and offered different welcome drinks, including Rose wine, and a Margarita cocktail served in smart Wine glasses. Wine drinking is a tradition of Italian culture and does help indigestion.
We were then served some appetizers as Fritto Misto Di Mare, Arancini and Bruschetta. All the appetizers were delicious. Along with appetizers, we were served two different salads - Martini and Caesar salad. Martini was having Greens, nuts, and balsamic dressing while Caesar was garlic-parmesan dressed.
Visiting an Italian restaurant, one could not resist trying Pasta. Two types of pasta are served, and they were Chicken Carbonara and Butternut Squash Tortelloni. Both were delicious as that it was their specialty. The pasta was prepared from all the freshly prepared ingredients. Even the mozzarella is added to pasta and is ready just beforehand on order only. I must appreciate the service of the Martini restaurant is of top quality.
Before we had finished our Pasta, we were served the main course. The restaurant is also better known for its timeless service. Among the main course was Short Rib, Salmon, Veal Martini, Sea Scallops. All of these were well garnished and delicious. The chefs in Martini are specially trained for maintaining their standards of Italian cuisines. The Chef and the staff were all of Italian origin and taught us few Italian words to add to our vocabulary. She had also asked for special kids menu for children. My daughter also enjoyed the food from the kids' menu. All the children were seen satisfied and happy with the menu and variety.
After dinner, it was time for desserts. They served us with Martini Café. It was very lip-smacking. When we finally finished our food, the Chef was courteous enough to ask us very politely about the feedback of the food.
Other Services
The Martini's do have a Doordash delivery service, and you can avail of that if you are in a mood to enjoy Italian food at home. Like all other significant restaurants in Columbus, Ohio, they also offer to buy a Gift card online to gift it to your loved ones, including co-workers, friends, and family. We enjoyed our dining at the Martinis. Everybody seemed to be so happy with the dinner, and the venue was chosen. If anyone would like to have Italian food someday, you must visit the Martini restaurant.
Let me know in the comment section, what was your experience like visiting this restaurant?