"Great People Delivering Genuine Hospitality"
Cameroon Mitchell restaurant begins its journey at his mother's dining room table like all major entrepreneurial ventures. This is the place where he had the first spark to start his restaurant business.
Cameroon was a go-getter and ready to take the plunge to pursue his dream of running his own restaurant business. He was without a paycheck for fourteen months after he hit a glass ceiling at the now-defunct 55 restaurant group in his hometown of Columbus, Ohio, while he worked hard all day to gather all the essential ingredients for his restaurant.
In 1993, the first step towards realizing his dream came to light when he signed a lease for a small storefront property in Columbus's northwest corner. That space is now known as "Cameron's." The restaurant was built on contemporary American bistro design that enticed Columbus diners with its wide range of flavors selected from across the American culinary landscape and its amazing attention to service.
Cameroon soon diversified and expanded Mitchell Restaurants to 39 restaurants and 18 different concepts in 12 states. In addition to Cameron's, the concepts are Cap City Fine Diner & Bar, The Guild House, Hudson 29 Kitchen + Drink, Martini Modern Italian, Marcella's, Ocean Prime, Molly Woo's Asian Bistro, The Pearl Restaurant, Tavern & Oyster Room, The Barn at Rocky Fork Creek, The Avenue Steak Tavern, Del Mar SoCal Kitchen, Lincoln Social Rooftop, and El Segundo Mexican Kitchen. In addition to these restaurant ventures, Cameron Mitchell Premier Events continues to thrive as the premier caterer in Columbus, Ohio.
Mitchell's/Columbus Fish Market and Mitchell's/Cameron's Steakhouse were the two popular concepts of Mitchell's restaurant that were sold off to Ruth's Chris Steak House, Inc. in early 2008. Now Cameron Mitchell Restaurant is focusing on developing new restaurant concepts and expanding concepts currently in the company's portfolio.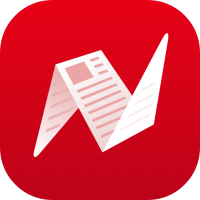 The Rusty Bucket Restaurant & Tavern, a sister company of CMR, opened in 2002 currently operates 22 locations in Ohio, Michigan, Indiana, Florida, and North Carolina.
Philosophy
The main philosophy of Mitchell's restaurant is based on its simple "people first" culture, and that's deeply embedded in every level of Cameron Mitchell Restaurants. Just hiring great people isn't enough; the success and growth of an organization largely depend on how you treat people. This inspires Cameron Mitchell associates to give out unadulterated hospitality that guests, vendors, and the community can feel and appreciate.
Other major attractions
One can even opt for a prior reservation at Cameroon Mitchell restaurant and make their event memorable. Dining at Cameron Mitchell Restaurants is always an event. If you are looking for a perfect place to hold your next meeting, party, or celebration, do check out Mitchell's restaurant for availability. All the restaurants provide a dazzling array of private dining accommodations. Whether you're throwing a bon voyage lunch, business dinner, company holiday party, or family birthday party, you will not regret your decision, and I can bet on that.
At Cameron Mitchell Premier Events, the restaurant's business manager will help you meticulously plan, design, and coordinate every detail of your event. From weddings to social and corporate events, Mitchell's skilled and experienced team will help achieve a memorable event for you and your esteemed guests.
Like all major restaurants, Mitchell's offers' Gift cards and book'. One can purchase a gift card and gift it to his/her friends and family for special occasions. One can also sign up to their exclusive 'VIP sign up' to receive updates and notifications about special events.
What is something you like about this restaurant? Let us know in the comment section.