The journey of Jeff Ruby was started in 1981 in Cincinnati when the economy of the United States was already in troubled waters. The Precinct by Jeff Ruby's is the first restaurant opened in 1981, which is built on century's old Roman architecture and has the world's longest white table-cloth restaurant in the city. Precinct serves the USA's best steaks, seafood and, service. Precinct has been helping people since 1981 with a consistently high level of quality and has served celebrities, business people, families and, loyal diners. The Precinct has also added Bar to its menu recently with a seating capacity of 70+ guests. The architecture of the Bar is similar to Jeff Ruby's original structure.
Later Jeff opened five other restaurants across the USA apart from Cincinnati- Louisville, Nashville, Columbus Lexington, and Carlos & Johnny.
Louisville Steakhouse
Having its love for its legends, Jeff Ruby's Steakhouse became legendary. Louisville steakhouse opened after successful years of Cincinnati featured menu items inspired by Kentucky and its unique interior decorative appointments.
According to the readers of Louisville, Louisville steakhouse is recognized as the Best Upscale Steakhouse. One can find nationally acclaimed U.S.D.A Prime steak, an incredible selection of fresh seafood and enticing raw bar, and excellent sushi selections. There is no letdown in the Jeff Ruby experience as Louisville features Live entertainment on a high bar and an energetic atmosphere add to the vibrant backdrop.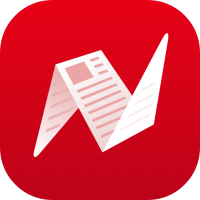 Nashville Steakhouse
As per Nashville reader's poll 2019, Jeff Ruby is voted as the best steakhouse in Nashville. Serving nationally-acclaimed U.S.D.A. Prime Steaks and seafood & sushi alongside live entertainment, immaculate service, and an unparalleled passion for detail are what they call The Jeff Ruby Experience.
Columbus Steakhouse
As per the reader's poll 2018, Columbus voted as the best new restaurant in Columbus. Keeping up the consistency of the menu, Columbus serves highly-acclaimed U.S.D.A. Prime Steaks, Seafood & Sushi, immaculate Service, Live Entertainment, and unparalleled attention to detail. These unique service etiquette, also known as The Jeff Ruby Experience, have been recognized by popular magazines including Wine Spectator, USAToday, Travel + Leisure, and OpenTable among the nation's best and earned them rave reviews and loyalty of celebrities, fans, and everyday connoisseurs alike.
In Jeff Ruby's, one has the option of meticulously planning a private party. The sales manager at Jeff's ensures the event is as memorable as it can be. One can reserve an event online by visiting their website. Jeff's also has incorporated gift cards, which can be purchased online or delivered within 5-7 business days and can be used any time of the year. Jeff Ruby also has a Guest loyalty program in which the regular customers chose to become preferred members and get loyalty point's every time they dine in. To join the loyalty program, all you need to do is visit their website and apply for the loyalty program.
Jeff Foundation
Cincinnati has one of the top 5 worst childhood poverty rates in the country. To make Cincinnati off the list, Jeff Ruby has started a Jeff Ruby foundation to give back to society. Anyone can donate to the foundation or request a donation from them.
About Jeff Ruby:
The work philosophy of Jeff Ruby is such that to establish a successful business, one need not have a good clientele but to give an incomparable total dining experience popularly known as Jeff Ruby experience. Ruby learned the in and out of restaurant business in the kitchen of his mother and stepfather's restaurant of Jersey store. Having decided to start his restaurant one day, he left home at the early age of 15. He earned himself a degree from Cornwell University. After graduated from college, he worked with different restaurants and developed his culinary and service skills. Jeff Ruby is served by his daughter Britney Ruby Miller, the President, and sons Brandon and Dillon Fill are Director of Talent Development and Talent acquisition manager.
If you like this article, let us know in the comment section, what is something you like or dislike about this restaurant?