Boudin Sourdough is a title-holder amongst San Francisco's institutions. Isidore Boudin's French-Californian bakery not only holds the coveted trademark of producing "The Original San Francisco Sourdough", but is also recognized as "the oldest continually operating business in San Francisco." The 1849 establishment is as essential to the city as the Powell Street cable cars and older than the Golden Gate Bridge. Despite this fact, SF residents rarely find themselves eyeing the scorpion and lobster-shaped boules in the windows of Boudin's flagship bakery.
It could be an oversight, but it's more likely the location. Situated on the corner of Mason and Jefferson, the original bakery is seated in the heart of Fisherman's Wharf, an historic stretch of northern waterfront that was settled by Italian immigrant fisherman in the 1800s and served as the center of San Francisco fishing operations long before it transformed into the tourist attraction it is today, a collection of piers and sidewalks where kitchy souvenier shops and chain restaurants like Bubba Gump's and the Hard Rock Cafe sit side-by-side with legacy seafood eateries.
Bistro Boudin, which has recently re-opened for service, seeks to bridge that gap, offering a casual main-floor cafe where tourists can order signature sourdough sandwiches or a golden bread bowl of clam chowder and a pint of Anchor Steam, as well as a second-floor restaurant that features a full bar, sweeping views, and entrees that range from fire-roasted local crab to a 12-ounce ribeye served with truffle garlic potatoes.
Locals may not end up at on the wharf on a typical weeknight (and may even avoid it on weekends), but if you're entertaining visitors or looking to find a whisper of the historic waterfront, Bistro Boudin may be just what you're after. Start with Dungenness crab cakes or chilled hama hama oysters, followed by a fresh caesar salad or a plate of heirloom tomatoes piled atop garlic crostini. Main courses include comfortfood favorites like steamy cioppino and dungeness crab mac and cheese, as well as lighter fare, such as the smoked salmon club or a delicate halibut wrapped and steamed in parchment with fingerling potatoes, fennel, and ginger.
Of course there are plenty of options for sampling Boudin's signature sourdough, from steamy garlic bread and thin-crust sourdough pizzas to upside-down bread pudding and cinnamon-dusted sourdough beignets.
The restaurant offers a fair selection of local wines (with by-the-bottle options outperforming by-the-glass), as well as draft and bottled beers, both local and imported. There's also a full bar with a modest cocktail list that's perfectly acceptable but nothing to write home about.
Outdoor dining can be quite pleasant before the fog rolls in, but the best seats in the house are those overlooking Angel and Alacatraz islands where whisps of the past roll in, bringing that salty sea air that gives San Francisco some of its signature sourdough charm.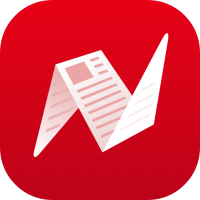 This is original content from NewsBreak's Creator Program. Join today to publish and share your own content.