Thursday, July 1st, San Juan Island welcomed the return of K-pod, one of the three local pods of fish-eating killler whales that have made this area their home for decades. The homecoming of K-pod marks the start of a season for the southern resident orcas, as they've been designated by the researchers who have loved, observed, and studied them over the past 40 years; it's also a great reason to get out and visit San Juan Island while these whales are there.
Getting there.
Your journey to San Juan Island willl most likely start at the Anacortes ferry terminal (roughly a two-hour drive from either Sea-Tac or Vancouver airports). From there, you'll board a ferry bound for Friday Harbor. If you're bringing a vehicle, you'll want to reserve a spot for it in advance. Reservations for specific travel times are released in three waves—two months, two weeks, and two days in advance of travel—and can be made at WSDOT.wa.gov.
At 14.5 miles long and 6.5 miles wide, you can circumnavigate all of San Juan in an afternoon. Getting from the main hub of Friday Harbor to the smaller hub of Roche Harbor takes just 20 minutes.
Staying.
You'll find ample accommodations at both harbors, but will want to book well in advance, especially if you plan to visit during busy summer months. Located in Friday Harbor, Island Inn 123 West features three accommodation options: euros, sweets, and penthouses. Ranging from 250-300 square feet, "euros" offer more affordable no-view rooms, with access to a shared space that overlooks the harbor. As the homophone would suggest, "sweets" are larger in size (350-490 square feet) and feature washrooms and mini fridges, and may have a view. Premium "penthouses" range from 900-1500 squar feet and may include sweeping views, fully furnished living spaces, and a fireplace, rooftop deck, or balcony. Once a fuel and oil storage facility for the fishing fleet and local cannery, the Inn is now one of the greenest accommodations on San Juan Island and boasts Silver LEED certification.
Farther afield, Roche Harbor Resort also offers a variety of lodgings over a spacious property. The historic Hotel de Haro predates Washington statehood, and may appeal to anyone looking for genuine old-time charm. Resort accommodations also include Quarryman Hall (a more modern boutique-hotel), luxurious private homes, and historic rental cottages. The property features a full-sevice spa, grocery store, trail system, lush gardens, and three on-site dining options: Lime Kiln Cafe, Madrona Bar & Grill, and the renowned McMillan's dining room.
Eating.
An island in the Pacific Northwest is the perfect place to indulge in local seafood, with shellfish and fish and chips topping many menus. San Juan Island is well-equipped for weekend wanderers with dining options that range from casual cafes to four-course tasting menus.
For a light bite, stop by The Market Chef for fresh salads, snacks, and gourmet sandwiches served on homemade bread. Enjoy the outdoor patio or get it to go and enjoy your lunch from a scenic overlook. Just down the road, Cafe Demeter offers elegant teas, coffee drinks, and an array of fresh-baked pastries, as well as lunchtime fare including pizzas and focaccia.
If you're looking for local seafood, you'll find nothing as fresh as the clams, mussels, and oysters at Wescott Bay Shellfish Co, an aquaculture farm near Roche Harbor. Tour the farm and snag a seat outside; BBQ oysters and reservations are recommened. You'll also find fresh seafood and friendly service at Cask & Schooner Public House in Friday Harbor. Try their specialty fish and chips and a local brew from nearby San Juan Island Brewing Co.
Just one floor up from Cask & Schooner you'll find sushi, sashami, and a sumptuous raw bar at Tops'l Sushi and Seafood. For a more intimate dining experience, get a table at Duck Soup, a tucked away restaurant serving sophisticated fare, local wines, and thoughtful cocktails. The pond-side establishment that features a seasonal deck and stone firepit lounge. Add Coho to your list of local fine dining. This local gem showcases the bounty of the Pacific Northwest through an evolving seasonal menu that includes a four-course tasting option.
Exploring.
You'll find no shortage of shops and stores in downtown Friday Harbor, from new and used books at Serendipity and Griffin Bay Bookstore to local and native artwork at Island Studios and Arctic Raven Gallery. Try a flight of European-style wines and ciders at Madrone Cellars or find the perfectly scented something or other at Deer Hazel.
Travel farther afield to the Pelindaba Lavender Farm, a 25-acre spread of lavender fields. Pick from a selection of over 200 products, from bathsalts and lotions to teas, biscuits, and oil. For a fuzzy farm experience, take a self-guided tour of Krystal Acres. This family-friendly alpaca farm features award-winning animals and a store stocked with cozy sweaters and other alpaca gifts.
If you're looking for a view, journey to Cattle Point Lighthouse at the southern shore of San Juan Island. Explore the trails or venture down to tide pools where you'll find mussels, sea stars, kelp, and other creatures. Also check out the interprative area just down the road. You'll need to purchase a Discover pass to park in the area, which is $10 a day or $30 annually. If you plan to visit multiple parks, the annual pass is a great deal.
Take Cattle Point Road, travel north and west until you find yourself on West Side Road. The pullouts here are prime spots for a picnic and also great locations for whale watching. But no lookout is quite as promising as the whale watch spot in Lime Kiln State Park. Orcas, minkes, humpbacks, and grays all frequent the area depending on the season. Be sure to bring a snack, binoculars, and some hope and patience with you.
If you've come in quest of whales, you won't want to miss The Whale Museum in Friday Harbor. The small but earnest establishment offers interactive exhibits and accessible education on orcas, humpbacks, grays, and other local marine mammals, as well as a well-stocked gift shop.
For more on the local orca population, check out this article on San Juan Island's southern resident killler whales.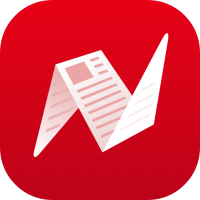 This is original content from NewsBreak's Creator Program. Join today to publish and share your own content.