Thursday, July 1st, a pod of orcas (also called killer whales) was spotted off of Eagle Point on the coast of San Juan Island. This was a milestone moment, not because it was an orac sighting, which is common enough in the area, but because this was the summer homecoming of the resident orcas. Such events are becoming more and more rare as a changing ecosystem drives the whales farther and farther from their homewaters, leaving us humans to wonder what our role is in the process.
An introduction to orcas
As child, I was obsessed with orcas. It didn't make much sense for a land-locked Nebraskan, but nothing thrilled me so much as those black and white bodies breaching into the air and splashing back into the sea. My passion hit its peak shortly after the release of Free Willy, a movie that follows the story of a young boy who bonds with an orca in a run-down water park and later attempts to release the whale back into the wild.
For many of us, Sea World and other parks like it offer a rare opportunity to see marine wild life up close, providing unlikely opportunities for human-whale encounters. Yet documentary films like Lolita: Slave to Entertainment and (more recently) Blackfish tell another story about what this experience is like and what it means for orcas in captivity and at sea.
With National Geographic's 2021 release of Secrets of the Whales (available exclusively on Disney+), we're offered another perspective of whales in the wild, with a full episode dedicated to the culture and social-emotional communities of orcas. Not all orcas are created equal. These family-centric creatures develop calls, language, hunting tactics, and food preferences that vary by pod.
West Coast killer whales
In the Salish Sea—a portion of the Pacific that includes Puget Sound, the Strait of Georgia, the Strait of Juan de Fuca, and a network of connected waterways—you'll find two varieties of orcas: mammal-feeding and fish-feeding. Also called "Bigg's killer whales" after the late Dr. Michael Bigg, a pioneer in the field of orca research, the mammal-feeding orcas prey on sea lions, seals, porpoises and even other whales.
Up until recently, these whales have been considered "transients" on the West Coast, though they are becoming more and more common in the Salish Sea. Meanwhile, the fish-feeding orcas, also called the "residents" are becoming less common. The southern residents in particular, which include the J, K, and L pods, are leaving for longer periods of time in search of a diminishing supply of salmon.
This group of 75 whales, all documented and known by name, are the most studied group of orcas in the world. The calls, culture, and behavior of these whales make them some of the most exciting and fascinating marine mammals to encounter. They are playful and acrobatic, often putting on a show for shoreline observers and boat passengers alike.
"There are many islanders in my circles that consider the resident whales a part of the community, they are like neighbors of the best kind," says San Juan Island residen Lodie Budwill. "In a sense, they feel like extended family to me."
To see these orcas in their native environment is an altogether other experience than witnessing an animal in captivity. "Seeing the Southern Residents in person can be life-changing," says Monika Wieland Shields, director and co-founder of the Orca Behavior Institute. "Connecting people directly to the whales by giving them the chance to view them in the wild is the single best way to create more orca advocates."
Shields' work focuses on non-invasive behavioral and acoustic research. In short, she's a professional whale watcher and listener who is as mesmerized by the orcas as she is familiar with them. "We know that with their complex social and emotional lives their communication system must be equally complex," says Shields.
"They are incredibly intelligent, social, tactile, curious, nurturing, loving individuals that care deeply for family," says Budwill. "I have felt bonds and special connections with certain whales over the years, but I love them all! They are absolutely magnificent!"
An endangered species
It used to be that you could see southern resident killer whales (SRKWs) daily from April to September. In the past several years, though, sightings have occurred less and less often, mostly in July, August, and September. The southern resident killer whale was listed as an endangered speices in 2005 and in the years since their numbers have continued to diminish.
While ocean pollutants (such as PCBs) and noise disturbance from water vessels can negatively impact the whales, the decline in their food source, the Chinook salmon, is key. Less food and increased stress results in fewer births.
"Prior to receiving endangered status, there were multiple SRKW calves born every year, often in every pod," says Shields. "Now several years will pass without a new birth, and there hasn't been a birth in K-Pod in 11 years."
"We used to watch from our yard and observe the whales breaching, spyhopping, actively foraging, and exhibiting all sorts of magnificent behaviors almost daily during peak season" says Budwill. "They were very present here. In more recent years, there has been loss of life, dwindling numbers of family members, and the loss of J2 "Granny" their Matriarch and leader. I have also witnessed years of massive commercial fishing of Chinook Salmon, the primary diet of the SRKW."
The solution of recovering the salmon population is key, but it isn't simple. Overfishing, dams blocking fish passage, spawning habitat loss, ocean acidification, fish farms, and stormwater runoff all play a role. But there's still hope for the recovering of these majestic creatures and the salmon that feed them.
You can experience and support these playful giants in a number of ways. Donating to organizations like Whale Research and Orca Network is a worthwhile philanthropic endeavor, but you may want to see and connect with them yourself.
Visiting orcas at home on San Juan Island
The San Juans, a group of islands in the Salish Sea, are a prime location for sighting the SRKWs from land or on the water (3 of the 172 islands are ammenable for visitors). Depending on where you're coming from, you'll likely want to fly into Seattle or Vancouver, and then make your way to the Anacortes ferry terminal (roughly a two-hour drive from either airport). From here, you'll board a ferry bound for Friday Harbor (if you're staying on San Juan Island), or one of the other islands. If you're bringing a vehicle (which I'd highly recommend), you'll want to reserve a spot for it ahead of time. Reservations for specific travel times are released in three waves—two months, two weeks, and two days in advance of travel—and can be made at WSDOT.wa.gov.
Whales are wild animals, so there's no way of guaranteeing a sighting when you come to visit, but there are a few things you can do to hedge your bets:
1. Stay for more than a couple of days. Not everyone is able to spend a full week in the San Juans, but the longer you're there, the more likely you are to overlap with the SRKWs. Be sure to pack your patience no matter how long your stay.
3. Go where the whales are. Lime Kiln Park on the western side of San Juan Island, has been a hot spot for the SRKWs for decades. Over the past 4-5 years, sightings have been less and less common, but this is still a prime spot to watch the water. Cattle Point on the southern tip and Reuben Tarte Park on the norther eastern edge are also good spots to sight orcas.
4. Follow the seasons. According to the Center for Whale Research, the SRKWs can be found in Salish Sea anytime between March and October, though their presence has been diminishing. Based on recent trends, you're most likely to see these orcas from July-September. The Bigg's orcas, on the other hand, can be seen year-round. You can get a sense of their frequency on the Center's "Encounters" page.
5. Take a boat tour. While some whale researchers argue that commercial whale watching is overly intrusive, many attest that such educational encounters are well-worth any disruption they cause. Professional tours often include naturalists who offer valuable education about marine wild life and captians who know local regulations, such as keeping 200 yards from whales at all times. In some respects, the whale watch boats actually protect marine wildlife by flagging down recreational vessels and alerting passenger and freight ships of whale actvity in the area. In operation for over 30 years, Western Prince offers a variety of tour options, including an open-air zodiac that offers an adventurous experience (full-body warm gear included).
Even if orcas are the primary reason for a visit to the San Juans (as they were for me), you may be interested in some other on-shore activities, and these quaint islands have plenty to choose from, from lavender, shellfish, and alpaca farms to wineries, cideries, lighthouses, and state parks. Consult this guide to San Juan Island to help plan your trip, or check out the local visitor's bureau.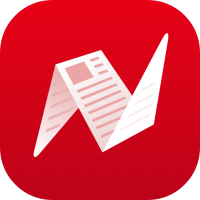 This is original content from NewsBreak's Creator Program. Join today to publish and share your own content.