From sesame and pandan to azuki bean and ube, Asian flavors are becoming more and more popular across the U.S. What better way to enjoy these Asian flavors and sweets than from Asian-owned, local businesses. We compiled a list of five amazing Asian-owned and inspired bakeries in the Bay Area you'll want to visit.

1. Sunday Bakeshop, storefront in Oakland
Elaine Lau is the chef and co-founder behind the delicious Asian and French inspired treats at Sunday Bakeshop in Oakland. She trained at the Culinary Institute at Greystone and went on to cook at Nico's Modern Bistro and Manresa. From ube to red beans to thai tea, these treats feature a mix of delicious Asian flavors. You have to try the ube snickerdoodle, matcha white rabbit cookie and hojicha chocolate croissant. I mean, if we're being honest, from looks to flavor, everything is a treat to your senses here.

A great deal for you!
As a way to show support for local businesses, NewsBreak is offering a limited-time exclusive deal for Sunday Bakeshop: NewsBreak users can claim one $5 gift card for free by using a promo code at checkout in-store.The offer is good starting today, and runs through Thursday, July 22 — click here to claim your code!
2. Tai Zhan, pop-ups in Sunnyvale, Oakland and San Francisco
The name Tai Zhan comes from Wendy Chan's grandparent's butcher shop in Hong Kong. However, this Tai Zhan is a plant-based microbakery. They are making their plant-based butter and fillings all from scratch using organic ingredients and then each croissant and eggless tart is hand laminated. The plant-based menu varies, but is impressive from mango cream buns to black sesame kouign and croissants topped with passion fruit jelly and cream, whether you're vegan or not, it's definitely worth a taste.
3. Breadbelly, storefront San Francisco
Breadbelly comes to us from fine-dining experts Clement Hsu, James Wong and Katherine Campecino-Wong. It is a bakery + cafe inspired by Asian traditions with accents of contemporary Californian American tastes. Hsu described the tastes to SF Eater as "very much Asian, but very much American as well." The cafe features pastries such as, Not Ube! Tart (it's purple sweet potato and not yam), Anko Sticky Bun, Kaya Bun and Choco-Soba-Ko Cookie.
4. Bake Sum, storefront Berkeley
Bake Sum was started by Bay Area native Joyce Tang in 2020. She and her team make sweets that represent their upbringings. The word "Sum" in the name has many meanings, but translates as heart directly from Cantonese Chinese. During the pandemic, they were forced to make multiple pivots and one of them is a Bake Sum Box. The Bake Sum Box is filled with seasonal and fresh pre-packed pastries and currently includes mochi bites, almond cake and okonomiyaki danish.
5. Joe's Ice Cream and Burgers, storefront San Francisco
Joe's Ice Cream and Burgers is a family-run business that has been serving homemade ice cream in San Francisco since 1959. They have some unique and Asian inspired flavors like wasabi, sweet red bean and black sesame. They also have some sorbet and dairy free options, which include yuzu.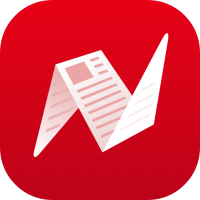 This is original content from NewsBreak's Creator Program. Join today to publish and share your own content.