Given how habitual burger chains are, it often gets skipped over when looking for great quality, comfort food. But, if you're looking for a delicious, non-basic gourmet burger, Lil Woody's has you covered.
The Seattle-based chain is serving up delicious burgers, and you don't even have to spend a ton of money to enjoy a great meal. We do have to warn you, it could get a little messy digging in!
A staple is the Big Woody, it's the bigger and better version of its lil sibling. This burger features one third pound and is stacked with Tillamook cheddar, copious amounts of chopped onions and diced pickles all for $8.5. You're going to want to be prepared for some delicious mess with this tart and tangy burger. Pair a shake or side with that, and you're set!
A great deal for you!
As a way to show support for local businesses, NewsBreak is offering a limited-time exclusive deal: NewsBreak users can claim one Big Woody Burger for free by using a promo code at checkout in-store.The offer is good starting today, and runs through Thursday, July 22 — click the coupon below to claim your code!
Here are a more mouth-watering burgers you'll want to try:
New Mexican
Who doesn't love a little spice and house-made queso! The "New Mexiacan" burger features one third-pound Painted Hills grass-fed beef, slow-roasted Hatch green chiles and Lil Woody's signature house-made queso sauce and mayo!
The Pig and the Fig
Bacon, crumbled blue cheese… do I need to say more?! One third-pound Painted Hills grass-fed beef, this specialty burger has a scoop of Li'l Woody's own pickled figs, Hills bacon, crumbled blue cheese, and mayo.
Pendleton
The Pendleton is BBQ delicious-ness. It has its signature grass-fed beef, tillamook cheddar plus onion rings drizzled with BBQ sauce.
And if none of these burgers are sounding like your thing, be sure to check their announcements for a new "burger of the week" announced every Tuesday! And if you're still stumped, there's always the make your own burger option and a yummy selection of sauces from chipotle mayo to a side of queso. There's a little something for everyone.
Of course they also have sides like fries and milkshakes, but I can't write an article about Lil Woody's Burgers without talking about their fries with a side of "crack." The "crack" is a mini-milkshake with Full Tilt ice cream for dipping.
Locations:
Capitol Hill: 1211 Pine St
Ballard: 2040 NW Market St
White Center: 9807 16th Ave SW
T-Mobile Park: Section 218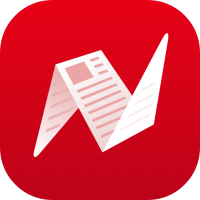 This is original content from NewsBreak's Creator Program. Join today to publish and share your own content.