Hawaii is known for having some of the best seafood. From poke bowls to sushi, Hawaii has unique and fresh options available every day. It's hard to narrow down the top sushi spots on the island, but if you're looking for quality seafood and an incredible dining experience, you can't go wrong with these omakase options.
Omakase is a Japanese term meaning the chef's choice. The menu is all up to the chef's decisions and that means you're usually getting the best quality pieces available. One thing to remember with omakase is that some of the best pieces of sushi will come out towards the end, so you'll want to save room for the best of the best.
1. Sushi Sho
Sushi Sho is the priciest option on the list, but there is good reason for that. The quality of fish and service cannot be beat. Sushi Sho is located in The Ritz Carlton in Waikiki.
Some of the most impressive pieces come out towards the end, where you can choose from different types of uni and cuts of of maguro (tuna). They also offer a unique and delicious selection of desserts. If you aren't able to make it to dine in, they offer a much more affordable take-out bento.
2. Hihimanu Sushi
Hihimanu Sushi is located on Waialae Avenue. Currently, they are offering a couple seatings a day for their omakase menu. If you like uni, you'll want to go here. They are the least traditional restaurant on this list, but the quality and diversity of dishes is impressive.
During the pandemic, everyone is seated at the sushi bar and dines together, so it is a great experience for a small group.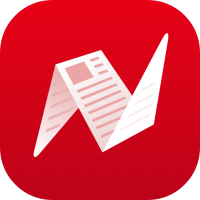 3. Sushi Izakaya Gaku
Sushi Izakaya Gaku is located on King Street and it has mastered the traditional omakase with top-notch presentation and quality ingredients. They generally stick to traditional nigiri selection, but don't worry they have wagyu, toro and all the good stuff. They also offer an amazing bento to go.
4. Sushi Maruyama
Sushi Maruyama is located on Sheridan Street and does a great job filling you up on quality cuts of fish. They serve nigiri, poke and other styles in their omakase menu. While their omakase is delicious and will leave you full, if you want wagyu and uni, you'll have to get their premium omakase selection.
5. Sushi Sasabune
Sushi Sasabune is another amazing omakase located on King Street in Hawaii. Sushi Sasabune is always unique and tasty.
Sasabune is known for their authentic "omakase style," which means there is never a menu and never soy sauce. Each course is prepped and ready to eat. Their saying goes, "just trust us." And really, you should.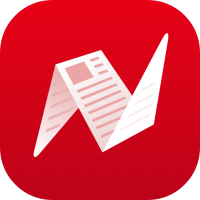 There are so many great sushi options in Hawaii, these omakase selections are if you are looking for a fancier dining experience. Most places now also offer takeout boxes and options as well. I wanted to also mention a few other places that offer great quality sushi and omakase, which might also be easier to get a reservation at.
Let me know what your favorite sushi spot on the island is in the comments below.