I will probably be forever grateful that, when I was in Bordeaux (as amedia guest of Planet Bordeaux), and oenologist Vincent Cruège asked my group if we wanted to meet André Lurton, I insisted that we answer YES. Now passed on, at the time Lurton was 90 years young. This was a man who, apart from being a near-legend in Bordeaux winemaking, has been Mayor of Grézillac, a soldier in World War II, a Military Cross recipient, member of the Legion of Honour, a Knight of the Agricultural Order of Merit, and a collector of tanks (not steel tanks, though there are plenty of those on the property, but the kind of tanks that actually fire explosive shell rounds).
I mean, I would have considered meeting him on the basis of the tank collection alone, to be honest!
And so it was that our tour of Chateau Bonnet, headed by Lurton's daughter Denise Moulle (whose husband, Jean-Pierre, was head chef at Chez Panisse for more than twenty years, but as far as I'm aware didn't cook for us during this visit) was to conclude with a visit from the tank-collecting legend himself, who basically heard that we were a group of writers and wanted to meet the new blood in the wine business. It would also conclude with the popping of the cork on one of Lurton's rarer Monbazillacs – something I didn't know when we toured the grounds on a chilly, wet Autumn mid-morning, but something else I certainly wouldn't have turned down if it had been offered formally.
Lurton's ancestors purchased Chateau Bonnet in the 1880s, on the cheap due to the phylloxera outbreak having decimated the vineyards at the time. It's been a slow but successful climb up from there, with the Lurtons now commanding some large vineyard holdings and big production numbers (nearly a million bottles of exported wine, and that's not counting the whites) in inexpensive Bordeaux (more on those wines in a bit). But the changing tide of the American market, wine media and tastemakers, who seem to find it de rigueur to dismiss Bordeaux winemaking as largely overpriced and greedy (I'm certainly guilty to some extent) has definitely ruffled the Lurton family feathers.
"When I started in the States in the 1980s, Bordeaux was the reference," Denise told me as we toured the property (and as I tried not to dance around while trying to stay warm in the spitting rain). "Now, in people's minds in the U.S., it's expensive wine. But most are not even twenty dollars, they are easy wines! At very good prices! These guys that live on eighty acres here, they are barely able to survive! But they are the blood of this country, the yeast in its bread."
I don't think the lady doth protest too much, either. Missing the budget side of Bordeaux is missing almost the entire point of Bordeaux wine, the vast majority of which is made for early consumption on dinner tables worldwide while being easy on the wallet. And if the celebrated Merry Edwards cut her winemaking teeth on Sauvignon Blanc here, that should tell you that there's more to the Lurtons than bulk production.
There have been some changes at Lurton in response to the market, which likely helps account for some of their continued success. Most recently, seeing a jump in rosé sales spurred a retooling of their rosé production and picking techniques to help improve overall quality. Despite the haphazard appearance of a hodgepodge of equipment from multiple decades (partly a function of sharing that equipment between Lurton properties), I got the sense that Chateau Bonnet is nothing if not well-run.
And Lurton's passion for machinery clearly extends beyond military vehicles; among the sheds at the Chateau, one can find enormous modern harvesting machines, spherical tanks for lees storage (nicknamed "Sputniks"), and large rotating tubes that cut grape solids from tanks juice, creating sheets that are reused as vineyard fertilizer.
As for the man himself, there was nothing boastful or assuming about his character. He was relatively sharp and quick-witted, though not able to get around all that easily. To me, he seemed as though he could pass for the father of the Most Interesting Man In The World from the beer commercials – at once approachable, well-composed, and, well, interesting.
I'd love to recount Lurton's tales of the founder of the Chateau, who hid in a well on the property during the French Revolution, taking food passed to him through a small window; but you had to be there, really.
As I'm fond of doing for folks who have been around the wine block, I asked him what the biggest change has been since he started his wine career. "All the time, I've changed everything," he told me, meaning that he has constantly been tinkering with the larger Lurton machinery, if you will. But when I pressed him for the biggest change, he thought for a moment and answered "the arrival of the harvesting machine in 1972; after that, we changed everything to match the machine."
All the while the gentleman, too; Lurton was concerned after our tasting that we were being served coffee, noting that it might interfere with our palates if we were tasting on our next visit. At which point, daughter Denise betrayed a bit of precociousness (I knew I liked her for some reason!), admonishing her dad and jokingly quipping, "they're going to another producer, so we don't care!"
Chateau Bonnet Blanc (Entre-deux-Mers)
Kind of defies logic, really, in the quality you're getting for the price on this white wine. A Sauvignon Blanc, Semillon and Muscadelle blend, you're basically traipsing through white flowered fields with this. There's also a good deal of pithy citrus, chalk, cream, and perfume. Delightful.
Chateau Tour de Bonnet Rosé (Bordeaux)
This line (Tour de Bonnet) is apparently a Total Wine exclusive. Roses, pepper, citrus pith, bright cherries; they've coaxed a lot of tastiness out of those Merlot and Cabernet Sauvignon grapes.
Chateau Bonnet Rouge (Bordeaux)
Merlot and Cab, this time full-on and fuller bodied. Herbal and plummy, hints of leather and baking spices. It's Old World, despite a touch of vanilla creeping around the back and looking disreputable, but overall the whole thing is fresh, vibrant and light, and (most importantly) easy to like. In the immortal words of Marvel Comics, "'Nuff said!"
Chateau de Grossombre de Saint-Joseph (Bordeaux)
This line is headed up by Denise's sister Beatrice. On the whole, it's a slightly more sophisticated dressing than the Bonnet's are wearing, which we can chalk up to the graphite and cigar box spiciness. It's softer and richer than the Bonnet reds, too, but the red fruits are still bright. It also gets a slight edge on the Bonnet in how long the finish lasts; all in all, Beatrice served up a wine that's just a tad more generous as a host (but a good deal pricier as a result… though we're still talking under twenty dollars here, people).
1990 Domaine Bernas-Malfourat (Monbazillac)
Okay, I've kept you in suspense long enough… 1990 was the first vintage of Bernas-Malfourat ever made (and there wasn't a whole lot more made after that). Cruège – a fairly soft-spoken guy – looked borderline-amazed when this bottle got opened, stating that it was "the first time I've had this in twenty years." He went to explain the odd history of the wine. Back in `90, he received a call from Lurton, who told Cruège that "the following Monday I'd need to be in Monbazillac for harvest. I said 'what Montbazillac harvest?!?'" Lurton had driven by the property, fell in love with what he saw, and basically had purchased the grapes on the spot without consulting anyone else in his company. This wine is a botrytized white, and carries the yeasty, toasty, deeply concentrated dark honey that is part-and-parcel of Noble Rot.
My tasting notes include the phrase "this is glorious." Which could have been just for the amazing dark gold color alone. Let's get the litany of descriptors out of the way now: crème brûlée, caramel, toasted nuts, apricots, brandy, dried white figs, toffee, and sultanas. The finish is sweet, spicy, toasty and somehow… assertive. Like being fed an incredible biscotti. Texturally, there's plenty of verve and freshness to support the sweetness, so while it is certainly luscious, it's only really got a touch of viscosity.
Cheers!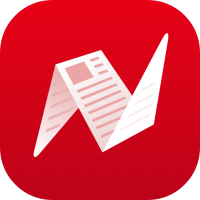 This is content from NewsBreak's Creator Program. Join today to publish and share your own content.