While scorching weather is upon a good deal of the USA right now, the advent of this latest batch of high temperatures actually has me reminiscing about a time a few years ago, when most of the U.S. had just crawled out from under some of the most bitter winter cold to hit the country in over a decade. Not so much cold that gets into your bones so much as cold that gets into your soul, the kind of cold that embitters otherwise cheerful people towards life itself.
I mention this frigid scenario as contextual backdrop, because at the time I simply couldn't find a wine in my pool of media samples to match that extreme weather. I actually had to turn to spirits to get my insides even close to a state resembling warmth. Spirits are an appropriate choice, I think, for extreme cold weather, the kind that cares not whether you live or die. And that's because spirits aren't drinks that "care," either.
Really, if you try to imaginatively personify anything over 20% alcohol by volume, you come up with something that really doesn't give hoot what you think about it personally. When you get to 80-proof distilled spirits, you're entering an "extreme Stoic calmness" territory of drinks.
Take, for example, the spirit that I pulled out during that frigid freeze, and its almost too-terrible-not-to-love-it style of packaging. In some ways, you have to love the gaudily impressive sample of Cognac that I had on hand, Frapin's Extra Grande Champagne "Premier Cru" Cognac. A female acquaintance told me, upon tasting it, that "it makes me make 'a face'," scrunching up her nose. "That's okay," I answered, "don't feel bad, it doesn't care what you think about it, so it's not going to take it personally."
Clearly, Frapin is into presentation. The Extra comes in a sort of faux leather, two-piece carrying box with a portico that resembles the so-bad-its-actually-beautiful gold-rimmed shape of the bottle itself. Which, incidentally, is fun to play with if you're a five year old (according to my daughter).
The combination of flamboyant packaging and exorbitant price tag ($500 per bottle, which seems high until you consider that Frapin also offers a "Premier Grand Cru" Grand Champagne Cognac that clocks in at over $5000 per bottle) got my hackles up a bit, and reminded me of why, when it comes to distilled wine-type products, I more often turn to what I've found to be (albeit in limited experience) slightly better value for money. Namely, Cognac's lesser-known neighbor, Armagnac. What I learned from this sample, however, is that it's not safe to bet against Frapin, even if the cognac market overall has been getting almost relentlessly pounded in recent years.
Frapin have been in the French Cognac region of Grand Champagne since about 1270, with much of their history including winemaking and distillation. They now own the largest single-vineyard holdings (mostly of the variety Ugni-Blanc, a.k.a. Trebbiano) in the area, and don't have to buy their grapes. Which means they can institute quality-focused production edicts when it comes to growing their grapes, such as not allowing more than two hours between harvesting and pressing.
The result is something not to be trifled with, and that pretty much lives up to the hefty price tag.
Frapin Extra Grande Champagne "Premier Cru" Cognac (Grand Champagne)
Grand Champagne in this case refers to the designation within Cognac, and not to the region famous for bubbly (though Frapin's owners also control high-end sparkling producer Champagne Gosset). Let's get the production notes out of the way first: "100% Ugni Blanc. Frapin cognacs undergo an entirely natural fermentation: no cultivated yeasts are added. To retain freshness of fruit, filtration is not permitted at Frapin. Distillation is conducted in one of Frapin's four special Charentes copper stills. Frapin cognacs are subject to a double-distillation process. Aging is conducted in Limousin oak casks. Frapin utilizes dry-cellar aging for Extra." Ok, so… all Trebbiano grapes, double distilled in copper stills, no filtration, wild yeasts, 40% abv. Got it? Good!
The aromatic entry of the Extra is, in a word, superb. The copper-color of the juice predicts the whole experience pretty well; there's cedar, cigar box, leather, rancio, dried fruit, and an overall vanillin sweetness that's enticing. Now, I don't know about you, but I hit this stuff straight, at slightly-chillier-than-room temperature, and put a wide berth between my nose and the glass (otherwise, all I smell is booze) and let the aromas waft up to me. If those aromas stay intense and focused at a distance, then chances are good that you've got something special, and that's certainly the case once this Extra is freed from its portico-like packaging.
After the initial (and fairly quick) Cognac burn, flavors of dried fruits, caramel, toasted nuts, and a sort of potpourri aroma linger. The real magic, though, is in how this cognac behaves once it's in your mouth. The transition from mid-palate (which is just a fancy way of saying the time after you sip and before you swallow) to the finish (just directly before and after swallowing) is about as perfect as I've encountered for a spirit. It's seamless. Just… poetry in motion right down your gullet. Then the finish starts, and it lasts for what seems like an eon, bringing all the spicy toastiness back with it.
If you get a chance to try this one by the glass somewhere, I'd submit a serious argument to you not to pass it up, particularly if it's on the boss' expense account.
Cheers!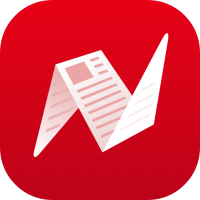 This is content from NewsBreak's Creator Program. Join today to publish and share your own content.